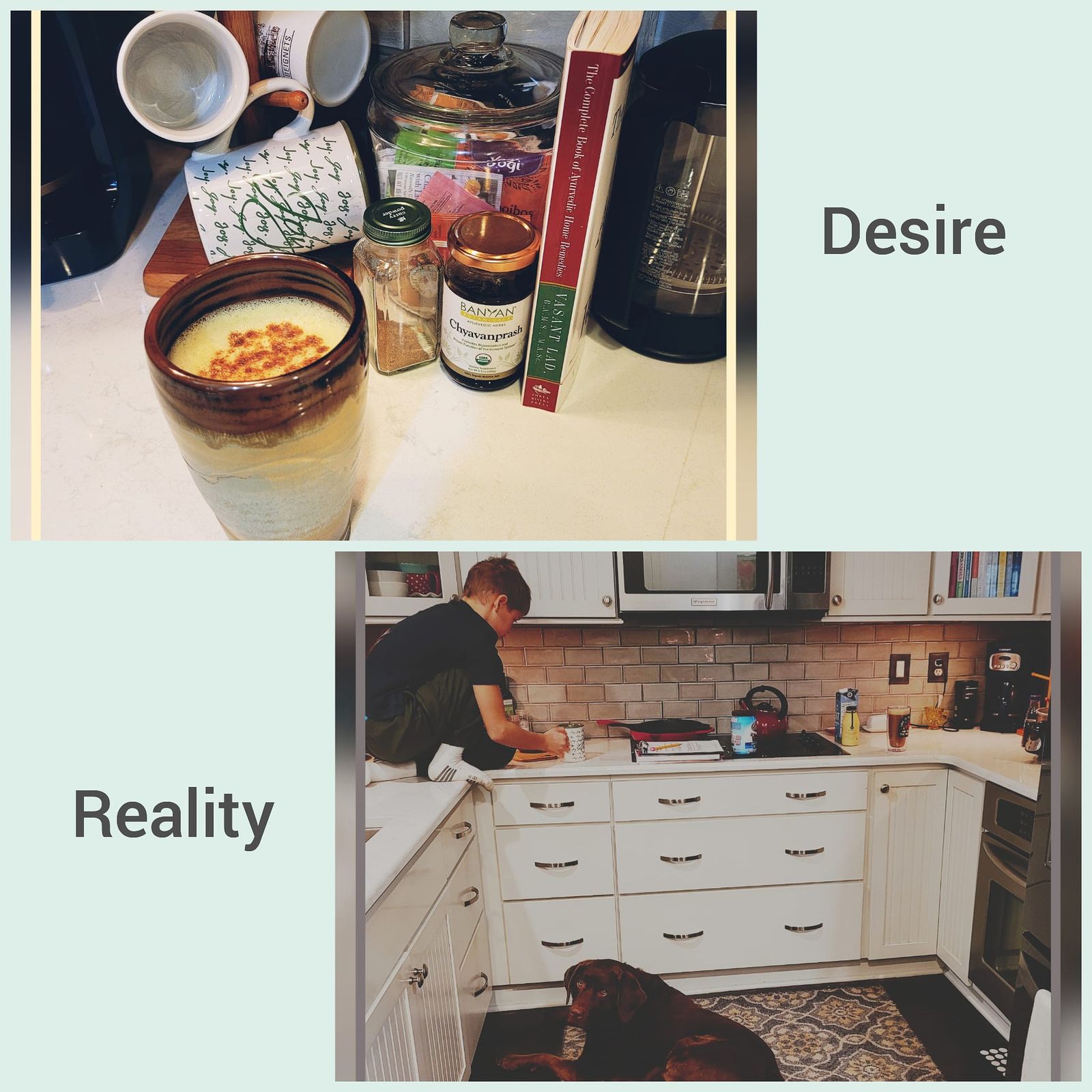 I am an early riser and mornings have always been one of my favorite times. IMO, I had an idealic wake up routine, then I brought into this world another morning person and over the last 11 years it has often felt like I was waking up earlier and earlier. I felt like "my time" was being invaded!
One of the gifts of My Yoga practice, is it is flexible and adaptable to my needs. So, there may not be as much quiet time in the morning as I'd like, but I have learned to shift my practice as Life Shifted.
10-15 minutes early morning meditation, snuggles and coffee, 3pm Barre3 workout, then another 10-20 minute meditation or pranayama and before bed I take stock of the day. Journal what I am grateful for, note any epiphanies or reflections and if I am lucky a 20-30 minute Yoga Nidra.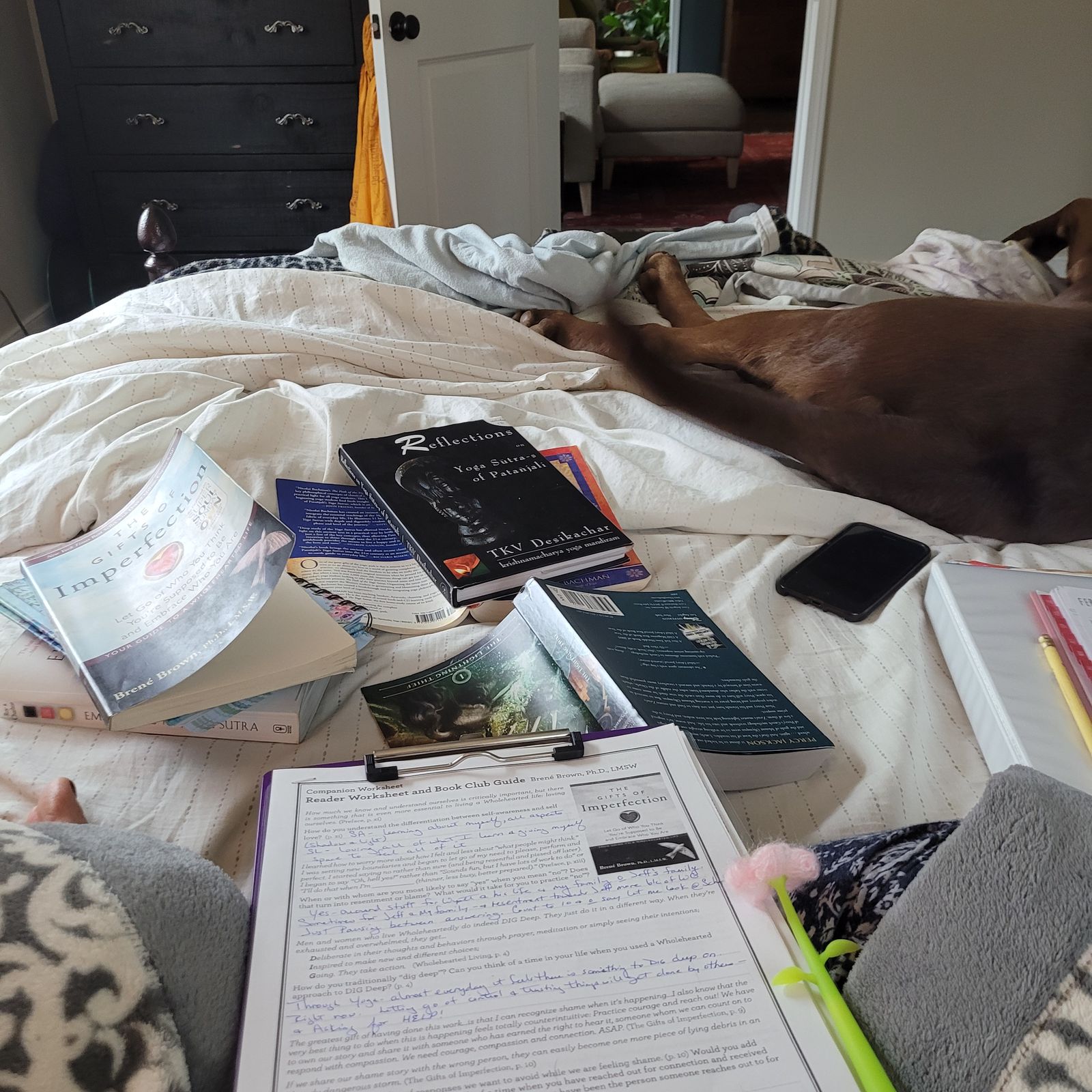 If I can get 3 -10 minute Yoga Moments a day in, I found I Desire those Reality moments SO much More! I also am my Better Self while in those reality moments.
I would love to work with you to discover what Your Real Life Yoga Practice looks like Everyday, Throughout the Day, Your Whole Life. It isn't the same for Everyone 💜